Best Rockhounding Locations in and Around Albuquerque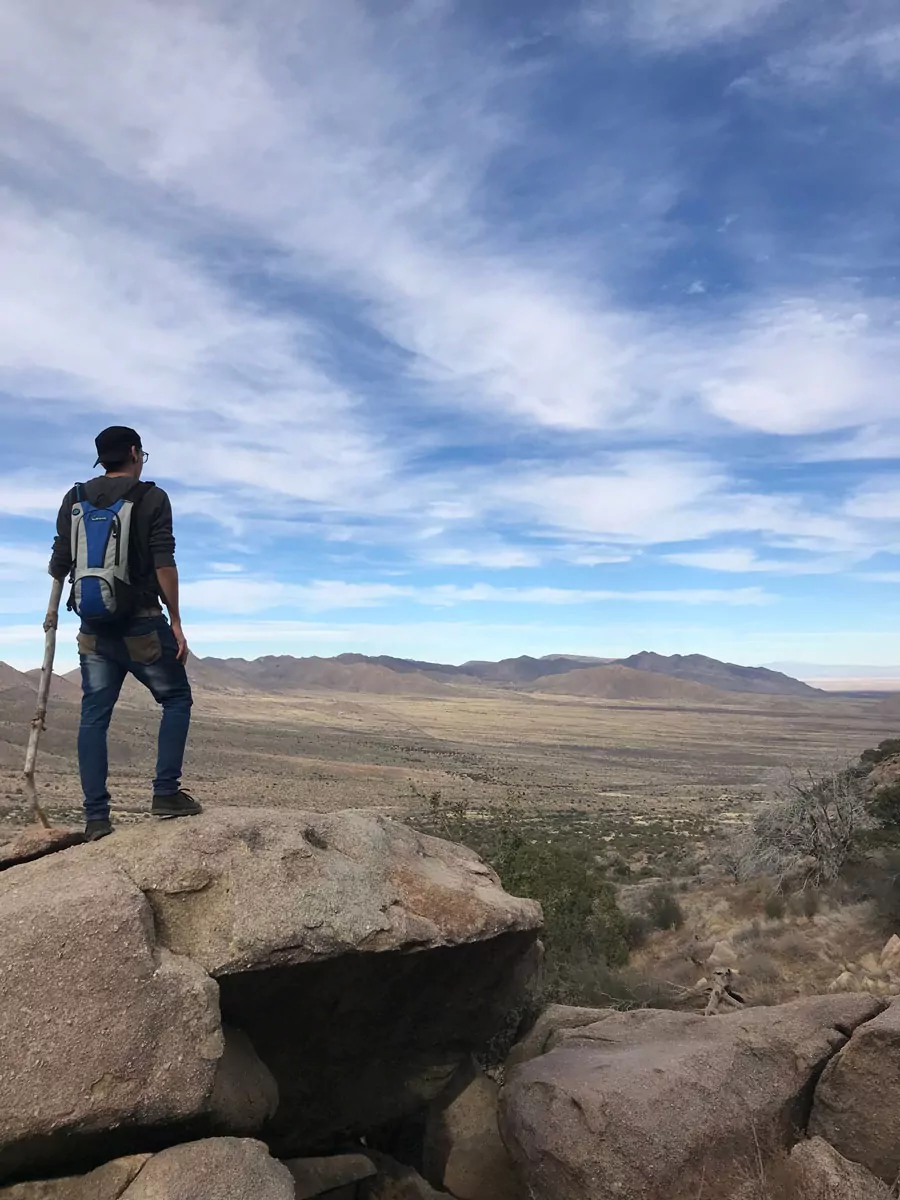 Best Rockhounding Locations in and Around Albuquerque
Albuquerque, Rio Rancho and the surrounding areas are known for their natural beauty, and that includes an abundance of rare or fascinating rocks, minerals and gems. So, it's no surprise that rockhounds from all over the world set their sights on making the Albuquerque and Rio Rancho a "go-to" destination.
What is rockhounding exactly? It's the activity of searching for and collecting rocks, fossils, gems, semi-precious gems and minerals. While many of the beautiful gems and stones found in Albuquerque can be the centerpiece for jewelry or the perfect addition to a collection, it's important to understand the precautions that should be taken ahead of time. Begin with researching places you'd like to explore and make sure they're open to the public and you're prepared to safely traverse the terrain with appropriate footwear, clothing, water, and safety gear. Rockhounds living in and around Mariposa have found their utopia in New Mexico with some of their favorite "hunt" locations below.
All along the Pecos River at about 300 yards, searchers can find pecos diamonds. No digging required and the walking is easy. One of the best places to begin your hunt is on BLM property off of Karr Ranch Road, about an 8-minute drive from the intersection of Main Street and Highway 285.
Cost of Admission: Free
Location: Via US Highway 285, about 300 miles from Mariposa
Turquoise Hill
Turquoise Hill is a well-loved spot to search for an assortment of collectable gems. Here rockhounds can find jasper, thundereggs, agates, geodes, pearlite, smithsonite and other prized minerals. A majority of the modules found here are solid. The severe weather conditions in this area allow the crystals to be more rounded, making it difficult to unearth the minerals and gems. Turquoise Hill is located in the Sandia Mountains. The best spots for digging can be found in the rugged slopes of the mountain range. Rockhounds can expect heavy traffic on the weekends, so it's advised to set up digging sites on the hillside.
Cost of Admission: Free
Location: Southwest of Santa Fe, off Interstate 25, about 50 miles from Mariposa
At Cerro Pedernal Park, you're likely to find a wide variety of stones in both shape and size. Locals believe the gems, minerals and rocks found here are some of the best to add to a collection. Living up to its name, this location is a great turquoise spot while also holding geodes and smithsonite. To get to Pedernal Park, travel north on Highway 84 out of Albuquerque. Turn west on Highway 96 and follow the road signage to the Forest Road entrance where you will find parking. Rockhounds can walk to the different digging locations or drive in with a four-wheel drive vehicle. The excavating sites are located on the north side of the Jemez Mountains. The best spots to find gems are at the base of the mountain, just above the surface edge of the park, at the front slope of the cliffs and on the western side of the lake.
Cost of Admission: Free
Location: North of Rio Rancho, via US 550 N and NM-96 E, about 110 miles from Mariposa
Aside from its beautiful scenery, this digging spot is full of rock formations that look like extraordinary, sculptured monuments. Here rockhounds can collect shale, sandstone and coal, ranging from light to dark. The nearby cliffs hold sandy limestone, quartz, calcite and bentonite. Bisti Wilderness is located in a desert community just outside of Albuquerque. Travel north on Highway 371 for about 60 miles to the town of Bloomfield. There is a small parking area located just before entering the grounds of the Wilderness site. Rockhounds can expect a muggy environment, as the surrounding landscape traps heat and humidity during the summer months. The Bureau of Land Management maintains control of the property. No permit is required, but it is strongly suggested that rockhounds contact the Bureau of Land Management office to confirm the number of specimens that are allowed to be removed.
Cost of Admission: Free
Location: From Mariposa, via US-550 N, off Is Rt. 7023, about 140 miles from Mariposa
Jemez National Recreation Area
Locals claim the Jemez National Recreation Area to be full of minerals of all shapes and sizes and found covering the ground's surface. The region is covered with volcanic ash and sharp edges, so rockhounds are advised to proceed with caution. Additionally, there are no shaded areas, so you'll want to bring a hat and plenty of water. Jemez National Recreation Area is located in a mountain range just above Jemez National Park. Locals refer to this recreation area as Obsidian Ridge. A short drive on Highway 55, exiting on San Ysidro Road will lead rockhounds directly to the site. The Bureau of Land Management limits the number of specimens taken from this site, but it varies throughout the year. Rockhounds should contact the area's local office before excavating any treasure.
Cost of Admission: Free
Location: North of Mariposa about 50 miles via US-550 N to NM-4 E to NM-290 E in Jemez Pueblo, San Juan Rd. and Fs 269 to Bridge Drive.
This digging site is another great spot for beginners. Santa Fe National Forest is a free collection site where rockhounds are limited to removing 15 pounds of specimens from the property each day. Local collectors often find turquoise, opal and jasper. While rare, red beryl and perlite crystals have also been found here. It is important to note that no minerals from this location can be sold for profit. This site can be found just below the Sangre de Cristo Mountains overlooking the New Mexico and Colorado border. It can be found by driving northbound on Interstate 25 just before reaching the Santa Fe National Forest exit.
Cost of Admission: Free
Location: Northeast of Mariposa, about 93 miles via I-125 N and US 285 N/US-84W to Los Alamos Hwy in Pojoaque.
The name says it all! Rockhound State Park is quite literally the perfect spot for rockhounds. Some claim it is built for rockhounds. Here treasure seekers can collect up to 15 pounds of rocks and gems per day. An abundance of minerals and gems can be found in the area. This location is great for hiking, camping and, of course, discovering beautiful gems. This park can be found southwest of Albuquerque in the Little Florida Mountains.
Cost of Admission: Check here for day passes: https://newmexicostateparks.reserveamerica.com/deDetails.do
Location: 9880 Stirrup Road SE, Deming, NM, about 300 miles from Mariposa
The Galena King Mine is famous for the large amount of lead it provides to New Mexico as well as many other states. The actual mine was closed in 1925, however, this spot is still full of fluorite, gold and silver. Additionally, locals have found barite, galena and quartz here. The Galena King Mine sits among tall Ponderosa Pines as part of Cibola National Forest. It is also part of the Tijeras Canyon Mining District, which is just east of Albuquerque. The access trail is rough, so it's advised that rockhounds wear proper clothing. Finally, rockhounds need permission to excavate specimens as the property is privately owned. Contact galenaking@gmail.com for more information about options to access.
Cost of Admission: Contact galenaking@gmail.com for more information about options to access this private property
Location: About 55 miles south of Mariposa via I-25 to Tribal Rd. 12
Starting or adding to a rock collection is an adventure. After the rockhounding outing, there's another element of fun in discovering what rock or mineral has been collected. There are many helpful identification guides and books available online, as well as links to various New Mexico Gem and Mineral Clubs.
Finally, always remember to proceed with caution when rockhounding. Be safe, never go underground, and always be sure to get permission from landowners before excavating any gems, rocks or minerals. It's also important to remember that property ownership may have changed from what is listed online and the location may have been built on or altered, so, again, do some research before making the trek to a site. Happy digging!
Resources:
Looking for a new home or custom home site near Albuquerque? Nestled among the foothills of Rio Rancho, Mariposa is a master-planned community situated just 30 minutes north of Albuquerque. Mariposa is designed for living naturally and offers a fully equipped fitness center, resort-style indoor and outdoor pools, parks, sports courts, miles of trails and abundant open space, and endless views at the Mariposa Preserve and surrounding mountains. Learn more at https://www.liveinmariposa.com/